In the beginning of August «VectorStroyFinance» company started sales of apartments with business class finishing in the 10th building of the residential complex «Kvartaly 21/19». Now clients have an opportunity to make sure of the quality of offered finishing and used materials - a showroom has opened on the territory of the residential complex. Demo apartment of 62,7 square meters area is located on the first floor of the 5th buildings. Apartment windows overlook two sides of the house. The apartment includes two isolated rooms (bedroom and kids room) and a living room joined with kitchen zone. Among many advantages of the apartment - two bathrooms and 11 windows.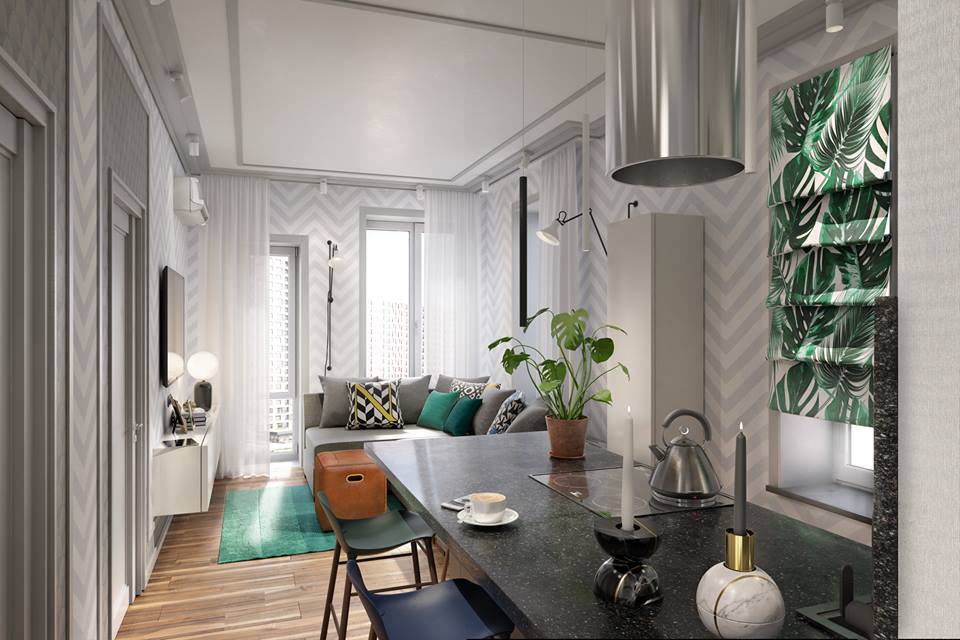 Out of several finishing types, offered for apartments in the 10th building, «Blues» option was chosen for the showroom. Noble grey color on wallpapers in the living room dilutes distinct geometric pattern that sets the rhythms and makes the space not dull.
Kitchen island looks very stylish and has several functions at the same time - kitchen sink, dishwasher, cooking panel and oven, a spacious storage space and dining zone that replaces a traditional table.
Simple laconic facade forms are divided into separate elements with straight strict lines which form an original relief and general harmonic image of the kitchen. Such kitten with listed domestic appliances, built-in refrigerator and stove hood is included into the package. Other interior elements, such as angled sofa which perfectly fits into the recreation zone, will have to be purchased separately. Dark wallpapers with circled ornament that calms eyes is used in the bedroom. The bluemarine queen size bed gives this elegant room a slight irony.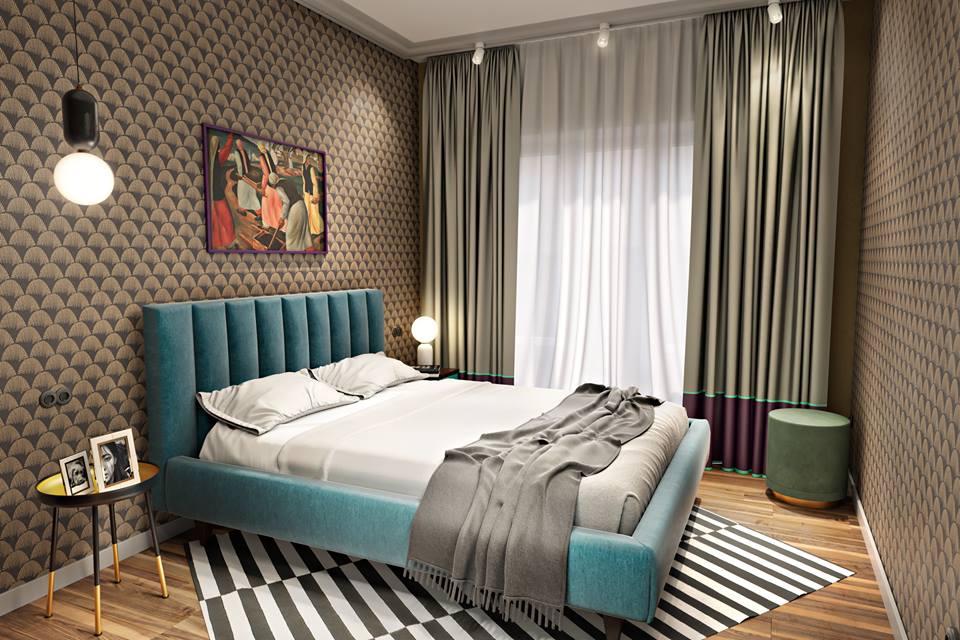 As it should be, the kids room has many coloured accents - yellow wall, decor elements and textile. Room sizes allow to design a comfortable space for kids. Ceilings of 2,95 height give an opportunity to place a two-level bed, not overloading the space visually, the space is enough to place two tables and storage systems. Bathrooms are decorated with a mix of ceramic tiles of neutral colours - grey and milk, this set is perfectly supported by the shining of metallic fixtures. Bathrooms are equipped with sink and toilet from a leading firm Cersanit, cast-iron bath from one of the best top sort enamel manufacturers Goldman, German mixers Grohe.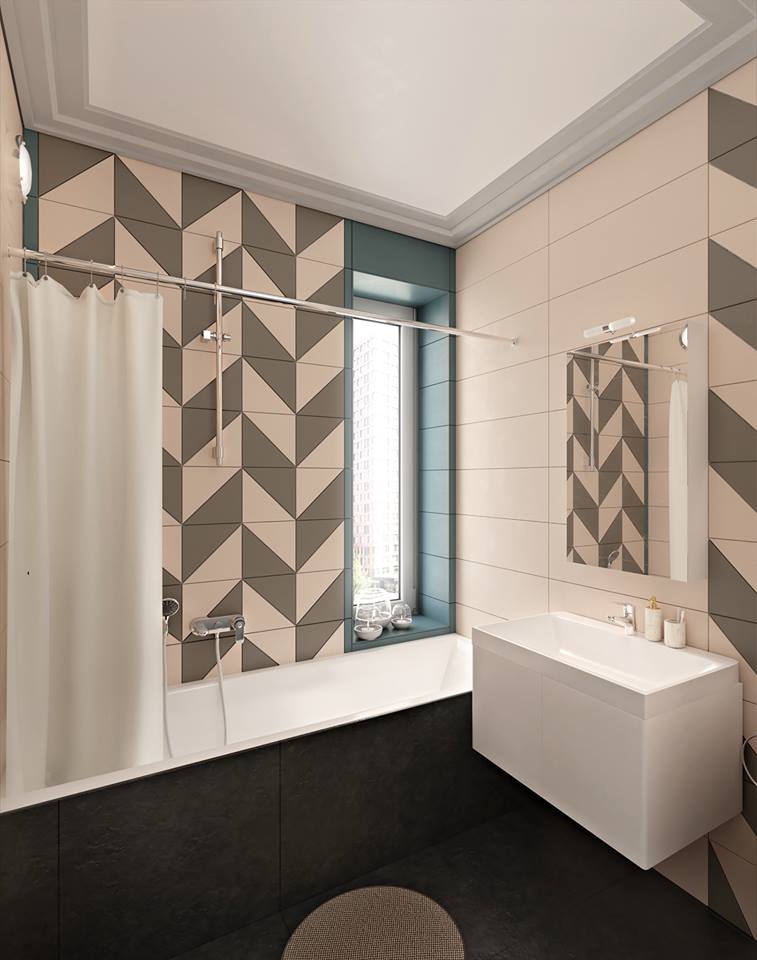 «The showroom fully repeats the similarly-sized, planned and designed apartment in the 10th building of our residential complex. At the sales start, it's price is 10,4 million rubles. For comparison, the same apartment without finishing in another building costs 9,6 million rubles. So a high quality finishing, kitchen from a leading Russian manufacturer «Maria» and all domestic appliances from Electrolux costs less than one million rubles. It is evident that we do not earn anything when selling such a product, but we try to diversify the offers, to simplify lives of our clients and even save their money», - comments Andrey Kolochinskiy, managing partner of «VectorStroyFinance».